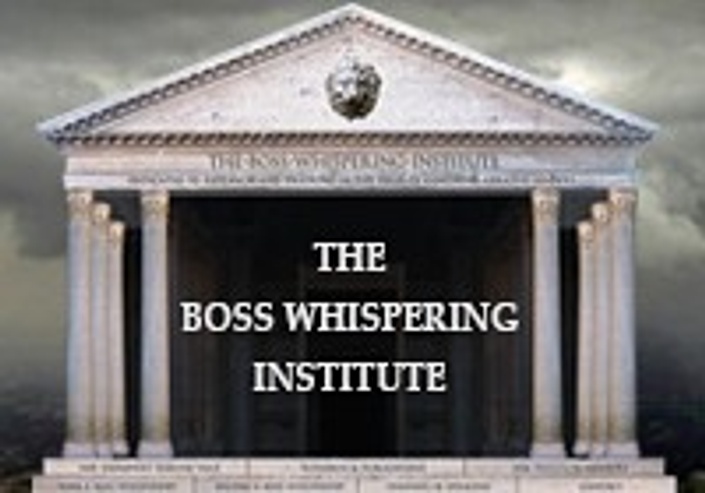 The Science & Practice of Coaching Abrasive Leaders
Accelerate your practice with this rewarding specialty
Our Message
Would you like to differentiate yourself from every other executive coach, conflict consultant, or mediator and join an elite cadre of practitioners capable of relieving disruption caused by abrasive leaders?

Would you like to charge fees of up to $15-20,000.00 per case without having to make a case for why you should be hired?
Would you like to market your services nationally and internationally, without being restricted to your current location?
Are you tired of coaching leaders who don't see how their behavior injures others – who don't "get it" despite your best efforts to offer insight?
And are you tired of getting referrals from employers who expect you to be a miracle worker – who expect you to miraculously get clients to admit they are abrasive and agree to change?
One last question: Do you experience anxiety at the prospect of coaching an abrasive leader (aka "bully boss")?
Have no fear – the method is here: Boss Whispering®.
With this method you will quickly form an alliance with your client to embark on an enlightening journey of discovery. The Boss Whispering® process involves working with your client to co-research three questions:
What are the negative perceptions about the client's management style?

What causes them?

What strategies can we construct together to eliminate them permanently?
This time-tested self-paced course is designed to train you in the specific steps involved in successfully coaching abrasive leaders and professionals (including physicians, attorneys and academics). Through readings, video presentations, case studies, interactive exercises and individual consultations with Dr Crawshaw you will learn:
The Boss Whispering® method, based on evolutionary and psychodynamic theory

Common myths about workplace "bullies" and workplace bullying

Why abrasive leaders resort to interpersonal aggression in their management styles

Why these individuals are blind to the nature and impact of their destructive behaviors

How to fully engage abrasive leaders who resist coaching in your first conversation

How to take their blinders off and motivate them to care about their impact on coworkers

How to manage employer expectations and anxieties

How to permanently transform client behavior within 8-10 sessions

The many pitfalls to avoid (I've fallen into all of them!)
Course participants will also receive:
Two hours of individual consultation with Dr. Crawshaw

Lifetime membership in The Boss Whispering Institute

Inclusion in the private Boss Whispering Institute monthly Forum Discussions
In addition, course participants will have unlimited access to extensive marketing materials, including:
Published articles on Boss Whispering suitable for marketing your specialty to employers

PowerPoint presentations & speaking notes customizable with your logo

Video & audio interviews appropriate for inclusion on your website

Articles in support of the Boss Whispering framework from neuroscience and other researchers
Employers are desperate to find a solution for technically competent (and thus valuable) executives, managers, and professionals whose abrasive conduct causes organizational disruption. And they are willing to pay a lot of money to develop these technically valuable but interpersonally abrasive individuals.
This specialty practice is deeply rewarding for many reasons - not just financial. Helping abrasive leaders develop empathy and resulting psychological insight can dramatically improve the workplace climate, while at the same time reducing the potential for harassment litigation and coworker attrition. Further requests to coach other abrasive leaders in a given company can profoundly reshape that organization's culture. Be sure to view the "Our Message" video (above) to see the powerful message you can communicate to employers.
Those who wish to complete the Institute's accreditation process will achieve the designation of Boss Whisperer® and be included in the Institute's worldwide directory of accredited Boss Whisperers®.
Questions? Feel free to check out the Institute's website at www.bosswhispering.com
Your Instructor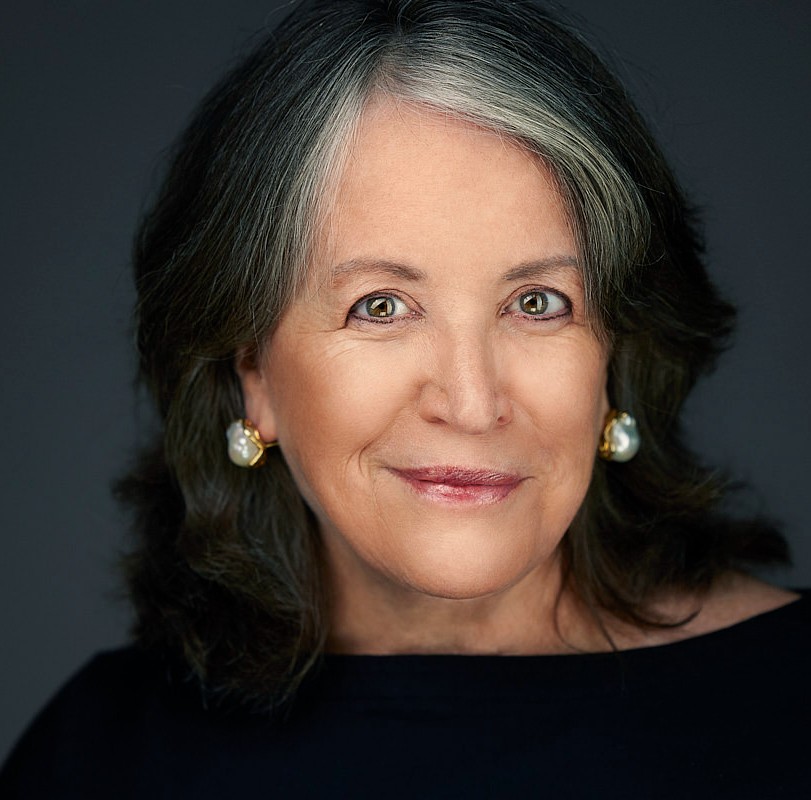 With over forty years' experience as a psychotherapist, corporate officer, executive coach, researcher, and author, Dr. Laura Crawshaw founded the Executive Insight Development Group in 1994 and The Boss Whispering Institute in 2009. Executive Insight specializes in coaching abrasive leaders, and has served an international clientele of organizations, including over 40 Fortune 500 companies, NASA, and the United Nations.
The Boss Whispering Institute is dedicated to research and training in the field of coaching abrasive leaders. More specifically, the Institute's mission is to relieve individual and organizational suffering caused by workplace bullying, applying our research to help abrasive leaders and their employers who seek solutions.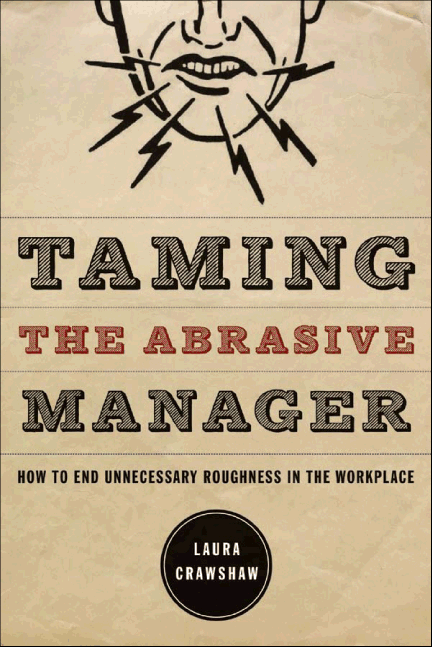 A Board Certified coach, Dr. Crawshaw lectures internationally, trains coaches and conflict practitioners worldwide, and authored Taming the Abrasive Manager: How to End Unnecessary Roughness in the Workplace (Executive Insight Press, 2007) and Grow Your Spine & Manage Abrasive Leadership Behavior: A Guide for Those Who Manage Bosses Who Bully (Executive Insight Press 2023). A Founding Fellow of the Harvard Institute of Coaching and a member of the Forbes Coaches Council, Dr. Crawshaw also holds membership in the International Society for the Psychoanalytic Study of Organizations, the American Psychological Association, the British Psychological Society, the International Association on Bullying and Harassment at Work, the Harvard Business Review Advisory Council, and the International Coach Federation.

Reviews of The Science & Practice of Boss Whispering course:
"As a conflict management practitioner in workplace organizations, I found myself encountering more complaints about aggressive leaders and accusations of bullying behaviors in my mediation and conflict coaching cases. I wanted to learn how I could use my conflict management coaching to help these organizations, and yet, I felt I needed something more to support these organizations and their leaders. I discovered Dr. Laura Crawshaw's Boss Whispering Institute and after a year of ongoing discussion and research decided it was worth the time and investment to learn the Boss Whispering method. The training provides a sound theoretical based approach with a structured methodology to work not only with the organization but to coach the abrasive leader for long-term change. The training moves away from labeling and holding onto workplace bullying stereotypes, and gives organizations hope that they can help their leaders change and be more insightful, effective and less abrasive. I highly recommend this training for those who want the challenge and reward of supporting the transformation of the abrasive leader."
-Pattie Porter, LCSW, Founder and President, Conflict Connections, Inc.
"We had the opportunity to participate in training provided by the Boss Whispering Institute. The training provided us with a wealth of skills and techniques that we have been most useful in our practice. It also provided an eye opener for us on how to address more effectively situations involving managers who are perceived as abrasive. We believe that the coaching approach developed by the Boss Whispering Institute has great potential to address such situations in a multi-cultural environment. In addition to the training and resource materials we have been particularly impressed by Dr. Crawshaw's experience and her readiness to share that experience with a wider audience."

-Mame Diagne and Helmut Buss, Ombudsmen for the United Nations Funds & Programmes
"Once in a great while, we meet someone who has a profound effect on our lives. Laura is that person for me. I took Laura's training on The Science & Practice of Coaching Abrasive Leaders. Through that training, I discovered my passionate path and life's calling. Since the training, I have applied Laura's teachings to my work with amazing results. I am humbled and honored at what is unfolding for me. Laura's warmth & compassion for the learners in the training is palpable. Her knowledge & empathy for abrasive leaders is stellar. Her work is amazing, her support to trainees is incomparable and her dedication to this field is exemplary. Laura's training will change your life. I know, because it changed mine."
-Rachel Schaming PCC, Executive Coach
"I found the training immensely helpful in building my knowledge of working with abrasive leaders. Laura Crawshaw was very generous in sharing her extensive research in this area and continues to be a thought-leader in the field of bullying and harassment in the workplace."
-Lynn Harrison Ph.D, MCEC, Executive Coach
"Dr Laura Crawshaw is an outstanding professional, whose thought-leading training is informative, inspiring and transformational. Her work at The Boss Whispering Institute has the potential to completely change the way abrasive managers impact culture, productivity and the personal lives of those who work for them. In addition, she is a remarkable person."
-Louise Baker, Executive Coach
APPROVED FOR:
34 Board Certified Coach (BCC) credits and 24 ICF (CCE) credits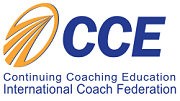 Course Curriculum
Introduction to The Science & Practice of Coaching Abrasive Leaders
Available in days
days after you enroll
Section 1. Terminology & Objectives of the Method
Available in days
days after you enroll
Section 2. The Process
Available in days
days after you enroll
Frequently Asked Questions
When does the course start and finish?
The course starts now and never ends! It is a completely self-paced online course - you decide when you start and when you finish.
How long do I have access to the course?
How does lifetime access sound? After enrolling, you have unlimited access to this course for as long as you like - across any and all devices you own.
Will I be able to ask questions in person?
Absolutely! The course includes 2 hours of individual consultation with Dr. Crawshaw, to discuss any questions you may have.